II.

THE MEDIEVAL WEAPONS
3 - The Pole-Arms
The Pole-Arms - apart from the War Rake and the Cudgel - are among Traditional Military Weapons and regularly used on horseback.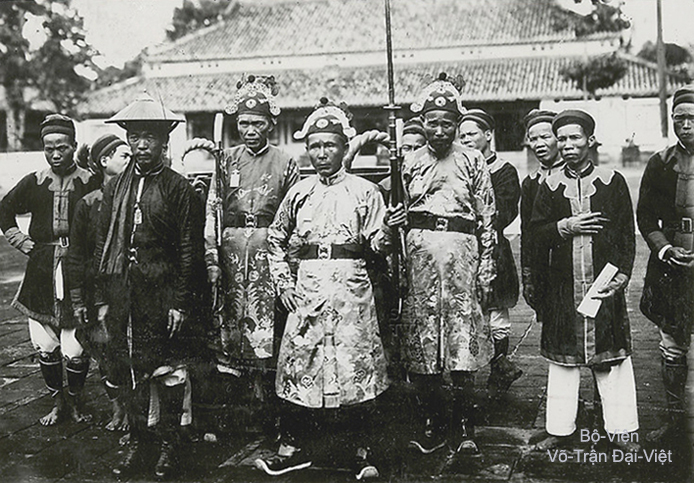 Military Officer with his Traditional Pole-Arm
under NGUYỄN Dynasty (1802-1945)
It's precisely for this reason that Martial Students of the Võ-Trận Đại-Việt Department from Bình-Định Sa-Long-Cương France School System have all learnt Martial Equestrian Art in order to be able to really knowing the use of weapons inherent in Medieval Battlefiel Martial Arts.
It exists 12 Categories of Traditional Pole-Arms from Đại-Việt Medieval Martial Arts, that are :
04 - The Pike (Pike-Epieu, Pike-Saber, Pike-Corsake, Pike-Hatchet), the Javelin ;
05 - The Halberd ;
06 -
The War Rake ;
Committee of Martial Arts Masters
VÕ-TRẬN ĐẠI-VIỆT
Bình-Định SA-LONG-CƯƠNG
FRANCE
Copyright © 2004 - 2018 by ACFDV - All rights reserved.